MCC presents Walter Day, "Father of Esports"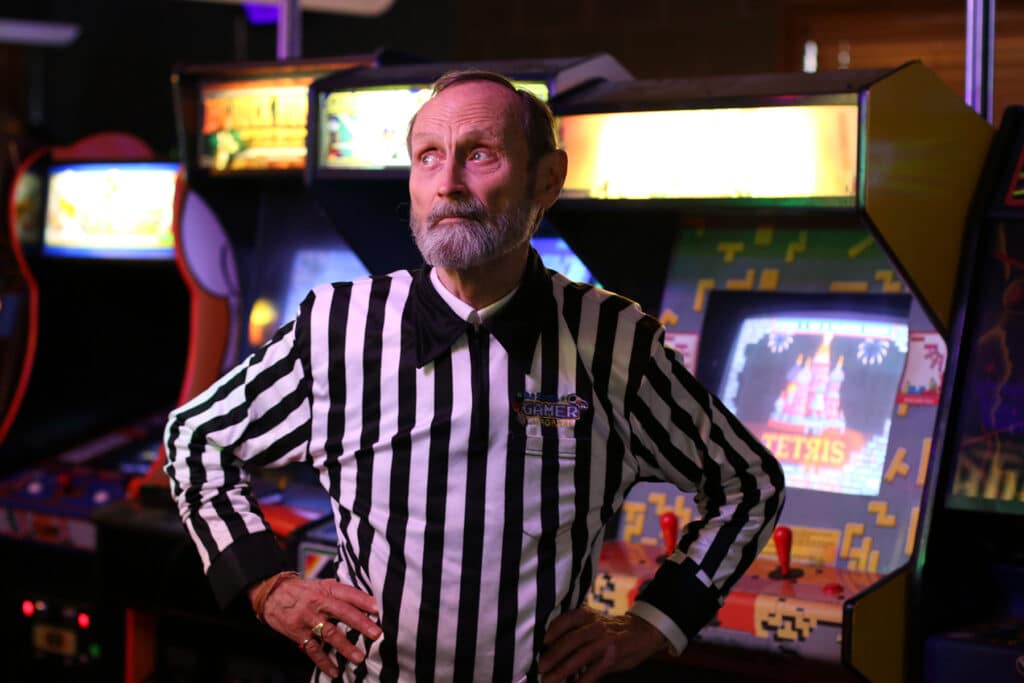 MARSHALLTOWN – The ever-growing popularity of competitive gaming started with the work of one Walter Day, often referred to as the "Father of Esports." Marshalltown Community College is honored to announce that Day will be coming to campus Friday, Oct. 14 to talk about his journey into competitive gaming and being the first person to track and verify arcade game high scores.
Day's journey in gaming began when he opened Twin Galaxies Arcade in 1981 in Ottumwa, IA. He loved playing video games so much that he wanted an excuse to play even more. Twin Galaxies was open from 1981-1984 until closing amid the video game crash. Twin Galaxies survives as the official record keeping organization for game high scores and to this day is officially recognized as the organization for tracking and submitting video game high scores to the Guinness Book of World Records.
With a combination of intrigue and admiration for the superstars of the gaming world, Day wanted to honor and monitor the achievements and records of the top players of these games. "I wanted to crown those people that were champions of their skills," commented Day.
The records that Day kept, still exist online and have been published in several hard copy books as the Twin Galaxies' Official Video Game and Pinball Book of World Records.
Day believes that gaming is a sport and needs to be treated as such so he created the US National Video Game Team on July 25, 1983, serving as team captain. His team traveled to promote competitive gaming as an official organized sport and demonstrate the skill and dedication of those who play games competitively.
The team started with just five members but quickly grew to several dozen. Members of the team were record holders on various arcade games and were asked to join because of their accomplishments in their individual titles. On their initial tour they traveled to Ohio, Michigan, Illinois, Wisconsin, Nebraska, Washington, and California. Later in 1983 they held the Video Game Masters Tournament. The results of that tournament were published in the Guinness Book of World Records the following year. The team even traveled to Europe in 1987 and defeated their UK equivalents in competition. Day was involved for three years with the team before retiring to move on and fulfill other goals in the competitive gaming space.
In the world of gaming, Day has made his referee jersey his iconic look. The jersey was just one of many ways to show that he truly believed gamers should be respected in the same way as other athletes. He wore the jersey for the first time in December of 1982, but it wasn't until November of 1996 that Day switched from his typical three-piece professional business suits to wearing the jersey full time.
The popularity of esports today is a continuation of everything Day ever dreamed of. "It is going to keep going and spreading because it is the nature of the human race to play games, and video games are something that allows everybody at every level of skill to enjoy and compete," commented Day. "People can start their own leagues and contests, and the entry level is completely democratic, and all levels of skill and money can start their own leagues, clans, and contests. The big money will make marquee contests and those will attract the top players from around the world, but that won't stop everybody else from getting in on the fun."
The "Father of Esports" presentation will take place on Friday, Oct. 14 from 10 – 11:30 am in Dejardin Hall, room 808 on the MCC campus and is open to the public. Iowa high schools are also invited to bring their students in uniform as a tribute to Day's contributions to esports. Following the presentation from 11:30 am – 2 pm, there will be a question-and-answer portion with Day along with tours of MCC's new Esports Arena and facilities.