MCC hosts dynamic presenter David Radcliff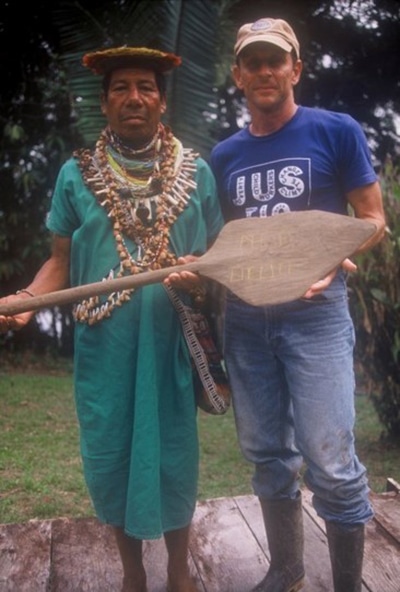 MARSHALLTOWN – Marshalltown Community College will welcome the director of the non-profit organization New Community Project Director, David Radcliff to campus on Monday, Dec. 5.
Launched in August 2003, the New Community Project is a small nonprofit organization with a big goal: to change the world. "We provide resources that challenge us, experiences that change us, and a community that gives us hope," commented Radcliff. "NCP considers the spiritual dimension of our lives to be important and seeks to bring about deep inner change in our personal and societal values."
Radcliff will present four different times throughout the day. Presentation on Dec. 5 will begin at 10 and will be fifty-five minutes each until 1:55. Come for one or all of them. They are free and open to the public and MCC community. They will include facts, photos and stories speaking on a variety of subjects. Through the partnerships with African, South Asia and native communities in America, the NCP has created awareness for supporting girls' education and women's empowerment, workers, climate impacts on the poor, globalization, economic disparities, understanding human trafficking in Nepal, and more.
The schedule for the day includes:
10-10:55 am "Poverty in a World of Plenty"
11-11:55 am "No Place for a Woman"
12-12:55 pm "Climate Change Changes Everything"
1-1:55 pm "Native vs. Capitalist"
This will be a great opportunity for group discussion and interaction. Attend the presentations on the MCC campus in Dejardin Hall (Room 808) or watch on zoom at https://iavalley.zoom.us/j/99094603605. If you attend in person, lunch is provided at approximately 11:45 am.
The presentation is sponsored by the MCC Diversity, Equity, and Inclusion Committee. For any questions or to find out more information contact Dr. Ramona A. Linville, Professor of Sociology at 641-844-5733.